About Us
C3 Industries Inc. (est. 2012) was purchased by Martin and Trish Hahn in the fall of 2017, and since it's inception has been a company based on true community commitment and old-fashioned work ethic. Our primary goal is to provide top quality service in a timely and professional manner to ensure all your property and yard tasks are maintained and kept looking like the day you put them in.

Our staff are all trained to provide you with skilled and knowledgeable service that you can count on. If we say we're going to be there, we'll be there. Ongoing training in state of the art technology combined with old school techniques and know how give you the perfect combination no matter what your needs.

Martin has been living in Osoyoos since 2001. With his vast experience in parks and forestry, combined with an educational background in resource management and botany, Martin is extremely familiar with trees, plants, shrubs, and flowers of all kinds. Taking over C3 combines all of Martins' talents into one venture. Being in Osoyoos and helping people to maintain their homes and yards is the perfect culmination of Martin's work experience and values.

Trish has lived in Osoyoos since 2009 and had worked in the wine industry in the South Okanagan. Prior to her move from Alberta to be closer to her family in Osoyoos, she worked managing large non-profit programs for adults and children with developmental disabilities and mental health concerns. She now oversees the financial, administrative, and human resources departments of C3 Industries.
Our Difference
Timely Response Guarantee
Safe, Reliable Equipment Maintained Daily
Status and Quality Reported Timely
Meet Martin & Trish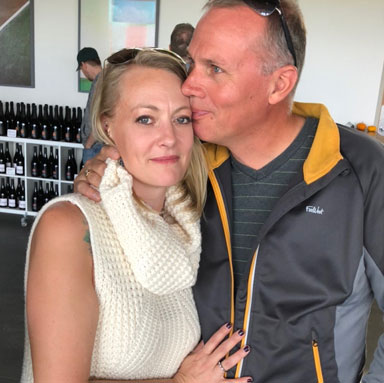 Why Choose Us?
The single biggest difference between C3 Industries and other property maintenance companies boils down to one simple premise: we care more. It's the kind of caring that can only come from being the business owner. One that lives, works, and is a part of the community they serve.
We have over 45 years of combined experience.
We're locally owned, so there's no big business "run-around".
We offer the best guarantee in the business: If you're not 100% satisfied – we'll make it right. It's that simple.
Our Gallery
What Our Clients Say About Us?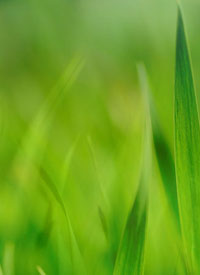 C3 Industries were easy to create a game plan with and did an amazing job! They do quality landscaping work at reasonable rates. They were able to get the work done in a timely manner. Great looking crew too! Thanks for all your help!
We have been using C3 Industries for several years now to keep our strata grounds and landscaping maintained. We have found them to be courteous and professional at all times, and able to work with very little guidance. In addition, they have been able to assist us with smaller projects that regular contractors would not take on (ie . digging of a new drainage pit by a sidewalk to prevent flooding). We particularly appreciate that they show up at the agreed upon time, and all work areas are left clean and tidy. They assist our strata council by bringing potential areas of concern to our attention before they can become a major problem, which helps to keep our maintenance costs down. We would not hesitate to recommend C3 Industries for any of your yard/landscaping/maintenance projects.
Casa Madera Strata Council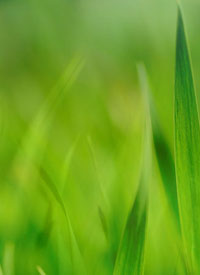 Thank you so much for the amazing work you did at our Child Care Centre!! We are so excited with the look and the safety you have provided us!
C3 Industries took over the management of our one acre landscaped private property in Osoyoos last August. Martin very quickly took all the necessary steps to bring the property back into shape. We discussed the approach and the work was completed in a timely manner on budget. Photographs were submitted along with the invoice to verify the work was completed as requested. On going maintenance was done on time. As an absentee property owner I need to be confident the work is done as promised. Irrigation, pruning and maintenance and lawn cutting were all done above expectation. I am very impressed with C3 Industries and would highly recommend their service.
I've used C3 several times over the last few years for everything from general yard clean up to hedge trimming to tree removal to landscaping. In all instances, they showed up on the day they said they would and on time. Their attention to detail is exemplary; it's as if they are working in their own yard. I would highly recommend Martin and his team.
I made one of the best decisions I've made in a long time… that was to finally hire someone to take care of all my yard and garden maintenance… Thank you Collin and Martin… You have no idea how much of a weight you've lifted off my shoulders… I look forward to enjoying my yard and maybe even fitting in some fun things for myself now that I have time...😃😃😃..I highly recommend these hard-working fast efficient guys… I'm super happy!
Why we need trees
Trees are well known for providing shade, color, fragrance and beauty. They also provide economical, and environmental benefits.

• Increased property value: trees can contribute up to 20% more to your resale value
• Reduced cooling costs: plant trees East & West of your home to realize a saving of up to 27%
• Reduced heating costs: a wind break can lower your heating bills by 10 -20% during winter
• Trees help fight global warming
• Trees produce oxygen while absorbing carbon dioxide to help clean and restore our air
• One single large tree can release up to 1,500 liters of water in gas form into the atmosphere each day cooling town and city air. This cooler air then offsets the heat emanating from the concrete and asphalt surfaces.
• Trees can help decrease wind speeds that helps reduce soil and water erosion
• Trees provide habitat, shelter and food for wildlife
• Trees also protect waterways to lessen siltation and maintain clean water

Our environment creates our quality of life. Help us make Osoyoos a beautiful place to live.